Workflow
scenario
Captive portal is a software solution that works on top of your existing guest WiFi network. When guests connect, Captive Portal captures their data via a Captive login portal and tracks their movement while in your venue using their devices' unique MAC (Media Access Control) address.
All of the data captured is stored within a centralized reporting dashboard, ready for you to use to engage more effectively with your guests.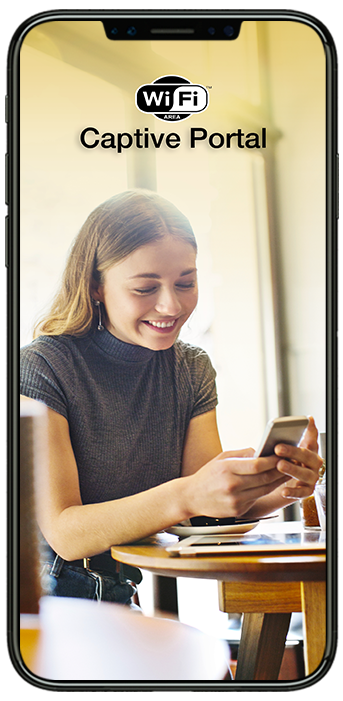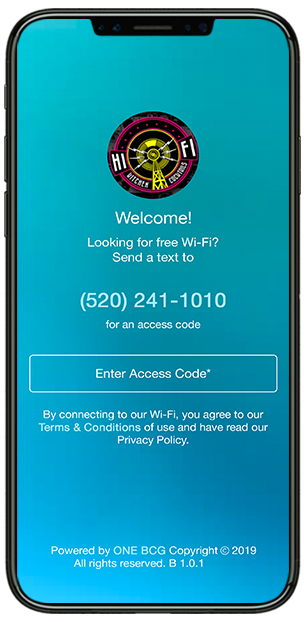 Branded Splash
pages
Brand your WiFi login system and engage with your customer with latest events, promotions and offers.
Social media login
Personalize your customer experience by offering social login methods such as Facebook, Google, LinkedIn or Twitter, which helps gather more customer information.
Customized splash screen
Create a splash screen with your own branding. Update it as often as you like with our drag-and-drop editor - what you see is what you get with Captive*.
Legal compliance
Gain consent from your customer for marketing and data processing in accordance with legal compliances using our slide-to-accept layout. Simply swipe the right to opt-in.
Analyse and use data
Visualize and analyze your customer data with a web dashboard. Create insightful business data to track your customers and utilize them.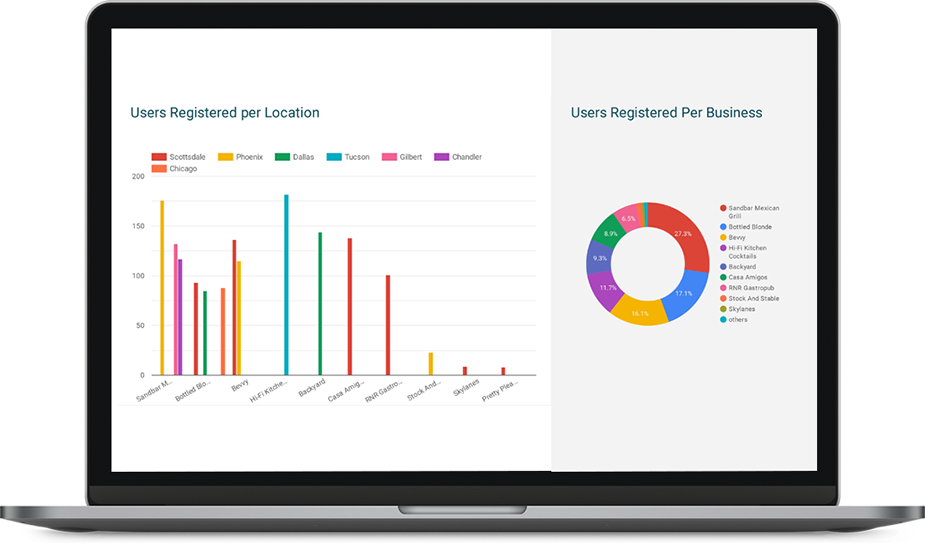 Web
Dashboard
Getting to know who your customers are and how to best approach them is vital to any line of business
Demographics
Capture detailed customer insights such as name, age, email, gender, and social interests to focus your marketing strategies.
User data export
View and download the details of your users, including their email address, number of visits, names, and demographics. You can then use the data for any third-party software or CRM systems.
Data analysis
Monitor, analyse and plan your business based on your customer data that will help you understand how you and your employees are doing.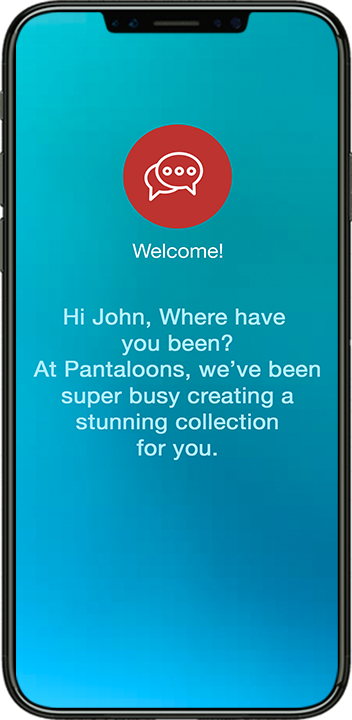 Customer
Communication
Improve your marketing communication with our automated, targeted and personal SMS.
Custom tags
Create customer tags based on customer interests, demographics, spend history and other transaction details. This allows you to segment your customer base and target them with personalized communications.
Messaging system
The objective of *Captive's messaging system is to help you personalize your marketing communications with your customers in the most efficient way and at the right time.
Contact forms
Our contact form allows your visitors to send direct messages to the venue's administrator from your welcome page. It's as simple as typing in their opinion and clicking "send".
Access
Collect key demographic data and behavioral insight via a captive login portal to help you better understand your customer base and build detailed customer profiles. You can also enable location analytics to see how guests move around your venue.
Analyze
A centralized reporting dashboard means understanding the data collected, such as name, age, contact information, footfall, and frequency of visits, is all quick and simple. With the click of a button, you can run reports and segment the data for use.
Action
Built-in marketing tools mean you can take immediate action on the data collected. Personalize your customer engagement and send real-time alerts via email and SMS aimed at driving customer spend and increasing retention.
Build a strong
customer base
Gain a detailed understanding of who your repeat customers are, which days of the week are most popular, and what time of the day your venue is the most crowded.
Customer
retention
Access to real-time marketing information allows your business to communicate personalized offers and vouchers to customers at specific times via email marketing or SMS.
Location mapping and
customer tracking
Track a customer's journey as they walk around a venue to help you understand what percentage of traffic enters a venue and converts into paying customers.
Increase
social reach
Providing free WiFi makes it easy for visitors to share their experience of your event with their friends on social media. This is a great way to spread the word to create a real buzz and increase the reach of the social reach of your event.
Industries
we've implemented