Fight Chargebacks &
Recover Revenue
ONE SECURE simplifies chargeback response workflows, helps you respond and win chargebacks
Match Chargebacks with original POS information
Tired of time-consuming tasks like logging into multiple portals to gather data from different sources?
Match Chargebacks with payment processor
Unsure about which chargebacks you should and shouldn't fight? Fetch all the details from payment providers.
Intelligent Chargeback response
Worried how to draft a response to notices? The intuitive platform helps you customize each chargeback response.
Reporting & Dashboard for response results
Do you forget to keep a track of chargeback results? We receive response outcomes from your payment processor the moment they become available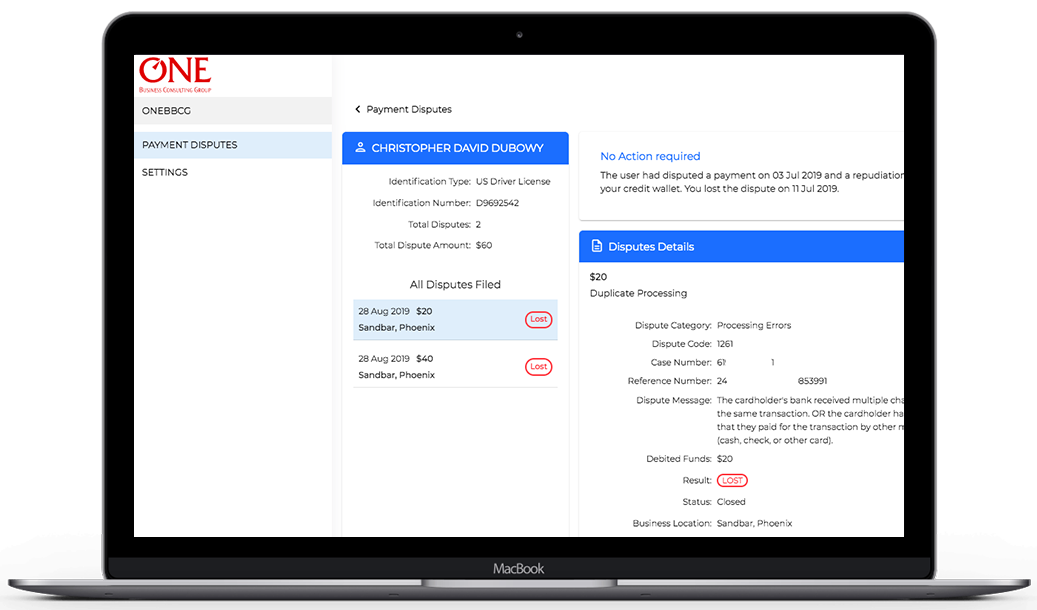 Improve chargeback
win rates
ONE SECURE uses technology driven strategy to recover lost revenue.
Contextualized data drives compelling responses
ONE Secure platorm efficiently communicates with your data sources to aggregate POS information, ID scan proofs and payment information.
Automatically generate dispute responses
ONE Secure simplifies the response process by automatically populating the variable fields With that information, it automatically generates the most effective dispute response possible.
Capture Personal ID details for compelling evidence
The platform can automatically source the image of ID Proof from the ID Scanner device and support your chargeback case. It helps you onboard customers and prevent chargeback fraud.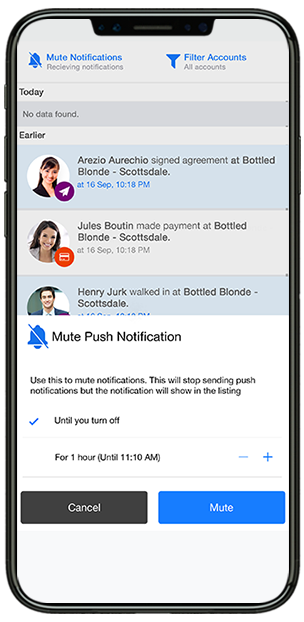 Advantages
Easy
Integrations
Easily integrate with our secure API for end-to-end automation. Never miss a deadline or response again.
Alerts &
Notifications
Get Chargeback Alerts and notifications as first line of defense to prevent disputes from initiating chargebacks.
Dashboards
and Reports
User-friendly dashboard and real time statistics to help you manage and understand your chargebacks.